A presence on the fertile New York City -Hudson Valley – Woodstock scene, bassist Bettina Cataldi renders warm hypnotic grooves and motifs which move a song in the manner of pocket progenitors as Joe Dart, Esperanza Spalding, and Me'Shell Ndegeocello.
Akin to many millennial players, Cataldi honed her chops as a bassist / vocalist at the School of Rock in her native Long Island, covering artists spanning Frank Zappa, The Ramones, and Black Sabbath.
 With only two weeks instruction on the instrument, Cataldi made her stage debut at the age of 8, rendering "Iron Man." Bettina considers her first instrument voice and boasts a husky bluesy retro swing disposition much like her idol Amy Winehouse. 
BC also works extensively with guitarist / recording artist / composer Sal Cataldi – noted for his acclaimed electro-blues-jazz fusion-indie folk Spaghetti Eastern Music ensembles. Bettina is currently waxing her new yet unnamed project, drawing inspiration from Amy Winehouse, Arctic Monkey's Alex Turner and Mac Demarco to name a few.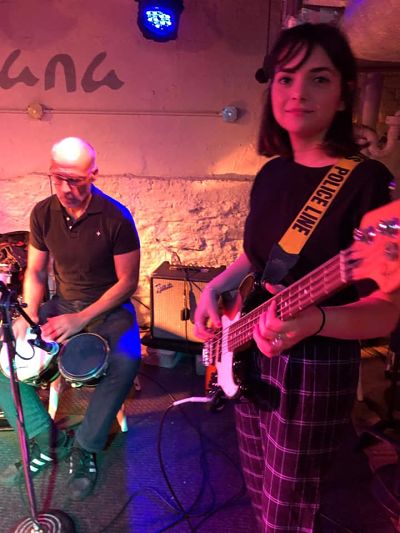 With Drummer Dirk Drazen….
Bettina Cataldi Sound & Vision:
Divine Nonchalance (Excerpt): https://youtu.be/FDqgEDc0vyg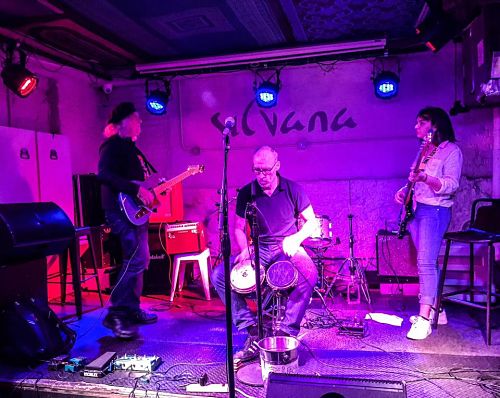 Sal Cataldi, Dirk, Bettina…