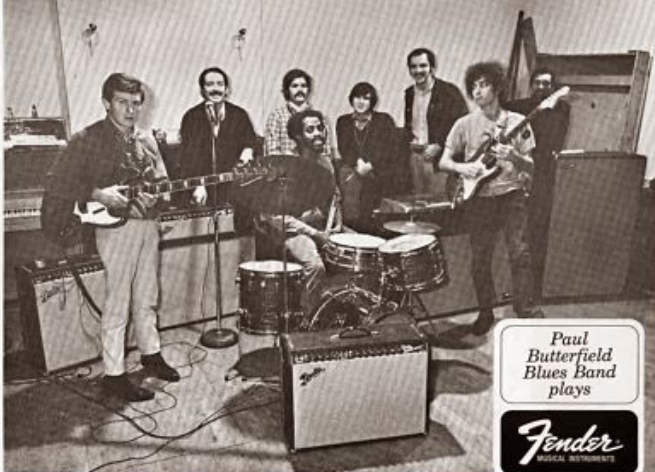 Unjustly snubbed by the Rock and Roll Hall of Fame in 2015 for inclusion with the Paul Butterfield Blues Band, bassist Bugsy Maugh brought an aggressive rhythm and blues approach to the ensemble as heard on such seminal sides as The Resurrection of Pigboy Cranshaw (1967) and In My Own Dreams (1968).
A vocalist, composer, and solo recording artist, Bugsy also plied his craft with Buddy Miles, Janis Joplin, and Todd Rundgren (Something /Anything) among others.
Bugsy Maugh Sound & Vision..
Paul Butterfield Blues Band
"Driftin' and Driftin' https://youtu.be/BtgpDdKP3fA
"Pity the Fool" https://youtu.be/r-6l4yhw0js
"In My Own Dream" https://youtu.be/ZrpjD20bIyA
"Drunk Again" https://youtu.be/vHa_0cdM8Mo
Todd Rundgren "Some Folks…" https://youtu.be/32ZJabuG-yQ
Bugsy solo
"I Can Thank Heaven" https://youtu.be/2HF29uDFIQ4
"Away" https://youtu.be/wccvS0bvYAQ
"It All Comes Back to Me" https://youtu.be/mCMvOsQ-JBw